CRDS: What's good Verse?, please give readers your background story, where you were born, the first time you were introduced to Hip Hop, what drew you into the culture, what elements you have been involved and are currently involved in?
Verse: What's good Big Jaz. My name is Verse Essential. I was born and raised in the Bronx, New York City and then i moved to Queens in 1992 when I was 13.
I was introduced to hip hop by my sister. My first favorite rap group was the Fat Boys. Damn I'm getting old just telling you this because they was around 1986. I'll never forget one day in 1989, my sister and I were watching the black & white T.V. in the Bronx and she showed me Video Music Box with the legendary Uncle Ralph McDaniels and it was a wrap ever since. To me, it's was just more than a show. Uncle Ralph educated me on to be the best emcee because I constantly saw the best on a weekly basis. Nas, Wu-Tang Clan, Biggie, Jay-Z, Boot Camp, Souls of Mischief and the list goes on.
Let me tell you something Big Jaz, Video Music Box got so much respect in the hood that every single time it was on, nobody was outside. I kid you not bro. It was crazy!
The first element I loved in hip hop wad deejaying. Oh man, seeing DJ Scratch cutting it up on EPMD classics wearing the Friday the 13th Jason mask and DJ Premier on Gang Starr hits blew my mind. But my pops couldn't afford Dj equipment so next best thing was the Microphone. Writing dope rhymes was free and the rest was history!
CRDS: Who were your greatest influences growing up?
Verse: My greatest influence for music is my Dad. Ever since I was a kid, he always exposed me to music. Good Music! From Curtis Mayfield to the Temptations to James Brown, I heard them all. Tapes, CD's and Vinyl ya dig? That's the part of my childhood I hang on to the most. My mom was a big influence as well because she taught me to work hard in anything I put my mind to. Anything!
As far as hip hop influences, the biggest influence was Gang Starr. I'll never forget listening to Kool DJ Red Alert and he played flip the script single from Gang Starr's third album "Daily Operation" and I was blown away by Guru's lyrical approach to the track. A light bulb went off inside of me and I been an emcee from that day to today.
Guru rest in peace! Fat Joe said it best, "Now that Guru is gone, I can truly say hip hop is dead". I miss him...
CRDS: What are your all time favourite years for Hip Hop?, which year or years would you most like
Verse: My favorite era for hip hop early is from 1989 to 1999. So much hip hop, underground &;mainstream hit the masses in that era and I'm blessed to have been a part of it.
But I love today's hip hop as well. From Little Brother to Drake to Rick Ross, I'm constantly kept in the mix and it keeps me on my toes. When people around the world listen to Ingenious on 10/31/10, they will instantly hear how hip hop from yesterday to today has influenced me on how I make my own music.
If Michael J. Fox gave me the keys to his time machine on some back to the future shit, I would travel back to 1994. That was a year hip hop will never see again. Nas illmatic first came out that year alone. Also Snoop Dogg's first album came out along with Biggie's first album.
Classic after Classic albums kept coming out that year. It was incredible! And hip hop production was at it's peek. DJ Premier, Pete Rock, The RZA, DJ Muggs, Havoc from Mobb Deep and the list goes on. Not to mention, hip hop was played on heavy rotation on 98.7 Kiss FM & 107.5 WBLS. Sadly, both stations don't play no hip hop any more today. I'll never forget DJ Premier had a radio show on Friday night on 107.5 WBLS. I was always buying a new blank tape every friday after school to record the entire show. And let me tell you Jaz, he played some shit!
CRDS: How do you feel about MP3s and downloading?, do you think it hinders Hip Hop or promotes it?
I ain't gonna lie to you Jaz, I'm a MP3 download junkie. I bought a lot of rap albums on C.D., Tape and Vinyl but I downloaded so much music. I love it because it constantly keep me in the mix on what's new in hip hop. I found out about so many new artists through downloading off of blogpages alone including yours Jaz!
Downloading and MP3s brought new life to hip hop music because it gives new rap artists including myself a chance to get new music to the world sooner. But at the same token, it does hinder hip hop because the mom & pop stores can't compete with the convenience of downloading off of your computer.
Ever since Apple came out with the iPod in 2001, MP3's exploded on to the music scene and nobody wanted to carry a CD player anymore. The music industry was forever changed after that and it affected hip hop retail sales as well. So many record stores including Fat Beats went out of business because of this. R.I.P. Fat Beats!
CRDS: When did you first start making music and who was it with?
Verse: I first started making music in 1999 with this group named Mental Assassins. It was a three man group including myself. We used to perform at little venues around NYC and we was working on a E.P. We even printed T-shirts promoting the group.
I even put that same t-shirt in the trash and mom went in the trash and gave it back to me. She told me to keep it because you know where you will end up in life. To this day, I still have that exact same T-shirt. To make a long story short, I got kicked out the group that same year and I was very hurt about it because I thought they was going to blow up without me. It didn't happen!
Looking back at it today, I am blessed to have experience what it was like to be in a rap group because I got see first hand what it's like to make music with other people. And trust me Jaz, it's wasn't easy.
CRDS: If you could change things about today's Hip Hop, what would they be Verse?
Verse: What I would change in hip hop today is the way some people perceive what hip hop artists really are. A lot of people automatically assume that when you rap, your either a thug, drug dealer or hooligan. And I know first hand this is not true. I was blessed to have a great childhood and I wasn't raised in the streets.
But I was brought up to be book smart & street smart. Two things you must have in order to survive in the hip hop industry.
Another thing I would get rid of is all the unnecessary categories we have in hip hop today. Underground, Commercial , Mainstream, Indie, Southern, Gangsta, Crunk to me is all bullshit because at the end of the day, it's all about good music.
That's my inner focus when I make my own music. All categories do is separate and split us up where as we need be all together. There's strength in numbers. Groups like Wu-Tang Clan, Boot Camp Clik & Dipset are all living proof to that. To this day, I will tell anybody in a spilt second, "Don't categorize me! I'm not underground nor commercial, I am a hip hop artist, point blank period."
CRDS: What is your favourite De La Soul album?
Verse: It's funny you would ask me this question Jaz because this past July, I just saw De La Soul live for the third time at the Brooklyn Hip Hop festival in Brooklyn, NYC.
It' was so dope watching them rip through their catalog of more than 20 years of classic hip hop music. My favorite De La album is De La Soul is Dead. Every single song on that album had a life of it's own. Prince Paul is a musical genius. "A Roller Skating Jam Named "Saturdays" alone always got me dancing on the ceiling like Lionel Richie. Hahaha!!!!!!
CRDS: Who are your favourite producers?
This is an easy one. I love all types of hip hop producers but my most favorite producers of all time are:
J-Dilla (R.I.P.)
To me, these seven men gave hip hop a soundtrack that world has and will embrace Yesterday, Today & Tomorrow. I myself wouldn't be the emcee that I am today if it wasn't for the sound each of these producers provided. I was molded by the best.
CRDS: What is your favourite Bob Marley album?
Verse: Truth be told Jaz, I'm not into Reggae music but Bob Marley's music was undeniable so my favorite album from him is Legend. This album covers every single song he is known for that had moved minds and nations alike. It's funny you ask me a question like this considering that he was not a rap artist but his simple yet direct approach to his lyrics inspired countless emcees including myself to write the way your feel. And that's exactly the mind-frame I'm always in when I write my own music.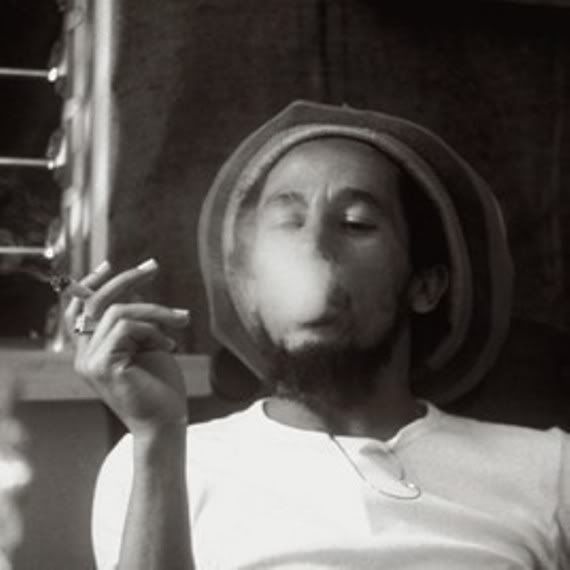 CRDS: How did you connect with Access Immortal?
Verse: I was connected to Access Immortal in the early 2000's by my good homie Abacus. I used to run into access a lot during my shopping sprees at Fat Beats and at various hip hop venues throughout New York City. But when we ran into one another at the Rock Steady Crew anniversary show in 2003, that changed everything.
Up to this point, I had no clue how much of a beast Access was on the mic. He was selling copies of his mixtape "Calm Before The Storm" for 5 bucks. I bought it off of the strength of what Abacus always telling me that he's dope. When I got home that night, I had 20 CD's in my bag. 19 of them went flying to the trash and Access mixtape was the last one that hit my stereo. I was fucking floored by how dope it was and to this day, I still listen to that same exact CD. A few weeks after that, Abacus took me to Access studio and the rest my friend was history. To this day, I still hold dear to this experience. It help make the emcee that I am today.
CRDS: What artists inspire you the most today?
Verse: One secret a lot of people don't know is that I completely quit rapping in 2006 because I almost got married. When I broke off that engagement in August 2009, I felt lost and unsatisfied with my life. Access would tell me from time to time that I should get back on the studio and do some new music. He seen something in me that I didn't even see in myself. So in September 2009, I started recording ingenious and one year later, I'm happy to say "I Did It".
Access Immortal took me under his wing and taught me the tools of the trade when it comes to making music. He showed me how to write more appealing songs and the art of recording. He also taught me never limit myself when I comes to picking beats. Don't just rock one style, rock all styles. At the end of the day, it's all about good music. To me, when your underground, your under something. Access showed me that you can rise above it all using his own body of music as a example. I watched him mature as a artist from when he did "Shades Of Reality" to "American Me" all the way up to "Birth Of A Dream" and it inspired to grow into a artist the world and I can be proud of.
CRDS: Anything you would like to add?
Verse: One piece of advice I would like to share to all the up and coming emcees trying to make their way into the hip hop industry is to develop an ear for this music before you decide to create it. There are too many people that call themselves hip hop artists and they have no love for the music nor any knowledge of it. Listen to the legends and other artists that has already make their mark in this music. It will help you grow with your music and as a person. I myself is living proof to this.
Thank you so much for the interview Big Jaz! ColdRockDaSpot All Day Everyday!!!!!!!!!!!!!
Peep these dope joints from Verse...
HeavyWeights (Featuring Karniege, Swave Sevah, Loer Velocity & Vast Aire)
The World Is Mine (Featuring Melinda Neal) (Juan lobo Remix)
Nothing To Lose (Featuring J.D. Nero)
Access Immortal CD's at ughh.com
http://www.undergroundhiphop.com/store/searchresults.asp?searchby=Artist&keywords=Access+Immortal
Verse Essential at Facebook.
http://www.facebook.com/home.php?#!/profile.php?id=100000264194191
Look out for the Ingenious album...many thanks to Verse for this great interview and dope tracks.